Exact Design Sand Flea Rake, Anodized Aluminum One Piece Strong 52" Long Handle, 16-Inches Wide Basket, Sharp Teeth, Curved Handle Design [Revision Version]
EXACT DESIGN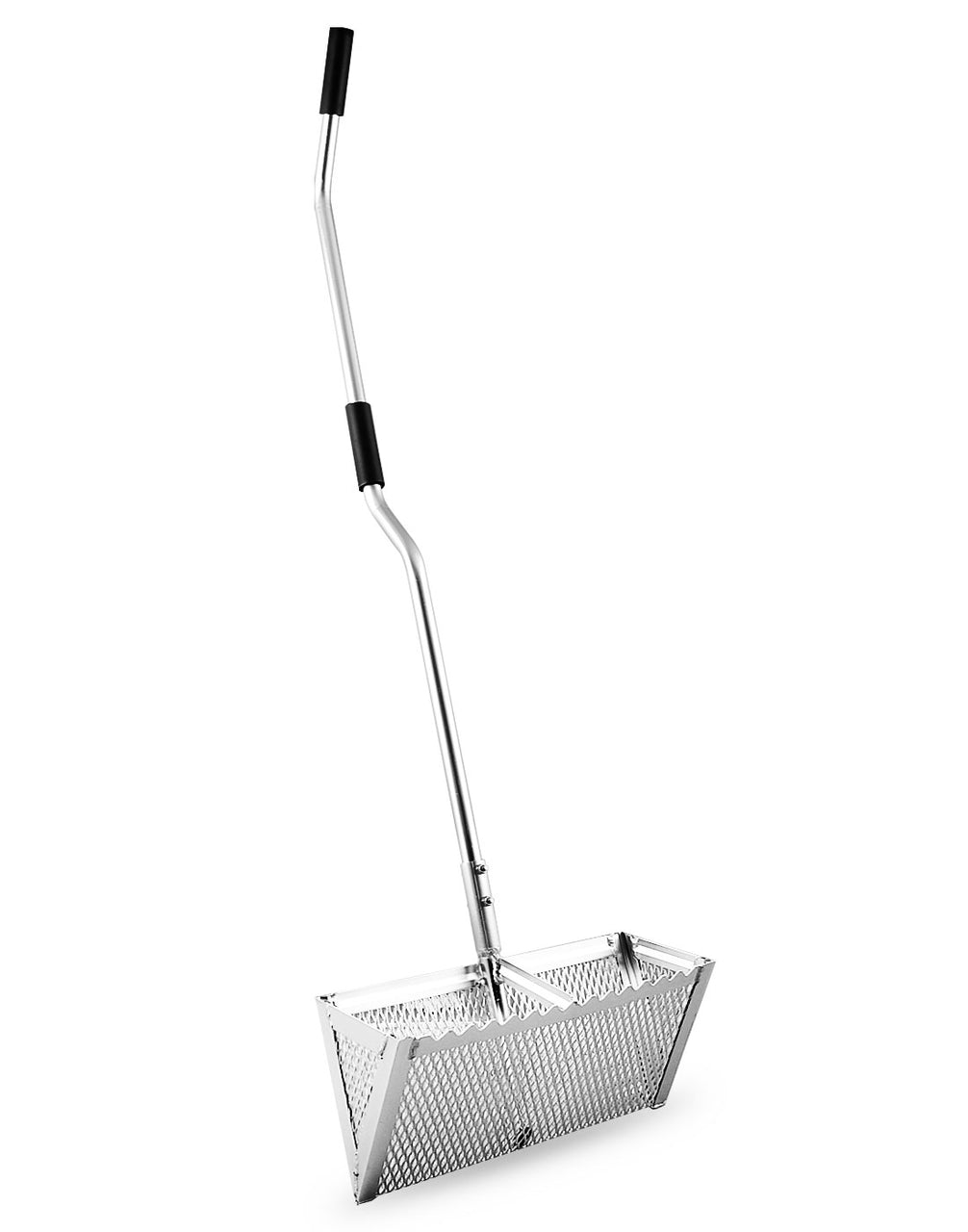 The Sand Flea Rake [Revision Version] by Exact Design lets you easily hunt and collect sand fleas for bait.
The main highlight of this rake is the sharp teeth design that allows you to dig easily into the sand to catch sand fleas. The handle is curved so that the weight is distributed evenly and allows you to efficiently rake the sand without tiring your arms and back. The basket has filtering holes that will sift the sand as you collect bait. The Sand Flea Rake features a one piece strong 52" handle and a 16" wide basket.
SHARP TEETH DESIGN FOR DIGGING - This sand flea rake includes teeth that allows you to dig deeper into the sand and scoop up more sand fleas into the basket.

WIDE BASKET FOR CATCHING MORE - The 16" wide basket allows you to catch more sand fleas each time.

CURVED HANDLE - Ergonomic curved handle design distributes weight evenly to allow the user to rake the sand without tiring or hurting their arms and back.

NO SLIP GRIP - Padded extra thick handle provides better grip, and prevents slipping.

STRONG ONE PIECE HANDLE - Simple assembling to easily connect the handle to basket. Strong one piece handle for the heaviest load.
What is included:
Sharp teeth basket (Width: 16", Length: 10")

52" One Piece Strong handle

Fastener (3 x Screws, 3 x Hex Nuts)
Tools (1 x Hex Key, 1 x Wrench)